10 Reasons Why You Should Buy Your Flowers Locally
Everyone loves to receive flowers. Their beauty, fragrance, and freshness have long-term positive effects on people's moods, and there are many occasions in life where flowers are the appropriate gift. When you are shopping for flowers, it's important to shop locally for numerous reasons. Not only does shopping local support your community, but you're also going to get the freshest blooms and the best customer service. Here are more reasons why you should shop from independent, locally-owned florists.
Encourages Local Growth and Prosperity
According to local economic impact studies, at least $58 for every $100 spent at a locally-owned business remains in the community. When you purchase from a local florist rather than a national chain, a greater portion of your money is cycled back into the local economy, strengthening the community's foundation, and making it more prosperous overall. Local flower shops also add character and uniqueness to the community which is a draw for out-of-town visitors.
Better Quality Flowers
Local florists choose higher-grade flowers that are fresh, vibrant, and last longer because they care about their product and giving the very best to their community. Grocery and big-box stores sell low-grade flowers that don't last more than a few days. That's because they are shipped from far away and cut over a week before they reach the store. Local florists have stems that are cut to order, which ensures the flowers have a longer vase life and are the freshest blooms around.
More for Your Money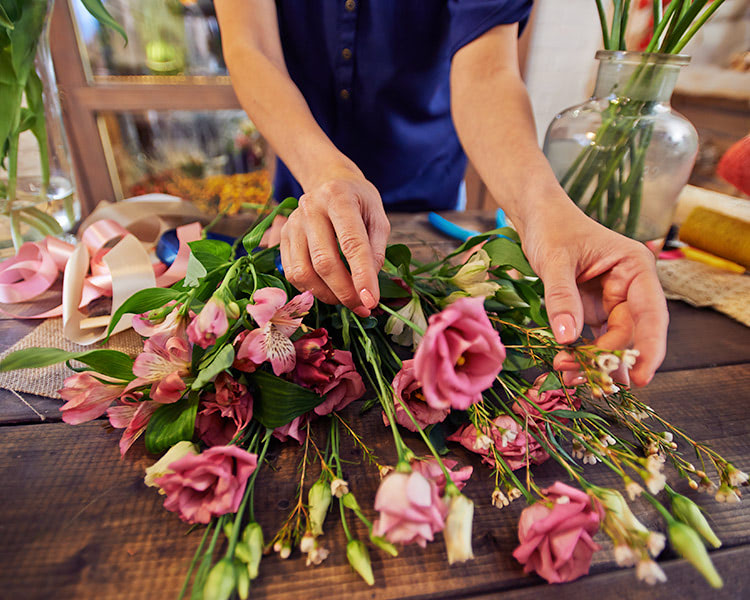 National flower delivery chains are not real florists, but call centers that take your order and pocket 30% just for doing so. Afterward, they wire transfer the order to a local florist for fulfillment. With membership fees and 30% off the top, local florists often don't even make a profit from wire orders. The call-takers who work for these large companies don't know flowers and don't care about your community. Skip the national chains and find a local flower shop in the area you want to send flowers and call them directly or order through their website. This way, you know that 100% of your money is going into your flower order. Plus, you'll get the freshest longest-lasting flowers and support a local business*. It's a win-win!
More Delivery Options
When a last-minute birthday party, engagement, new baby, or other special occasion pops up and you need flowers in a hurry, local florists have the capacity to prepare a last-minute arrangement for you. Just call the florist directly, and they will be happy to help in any way they can.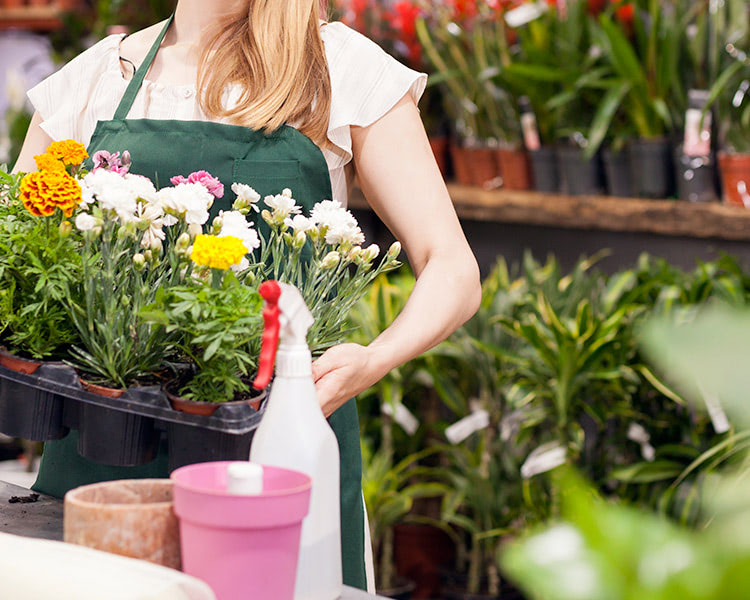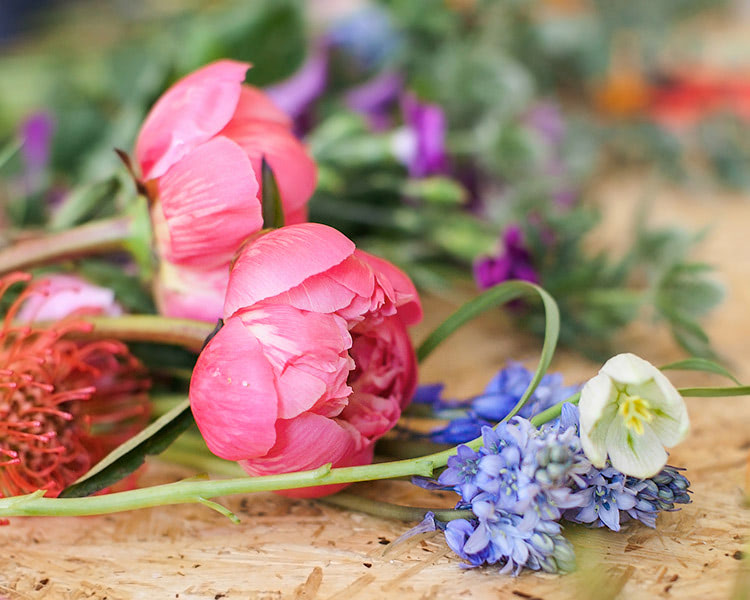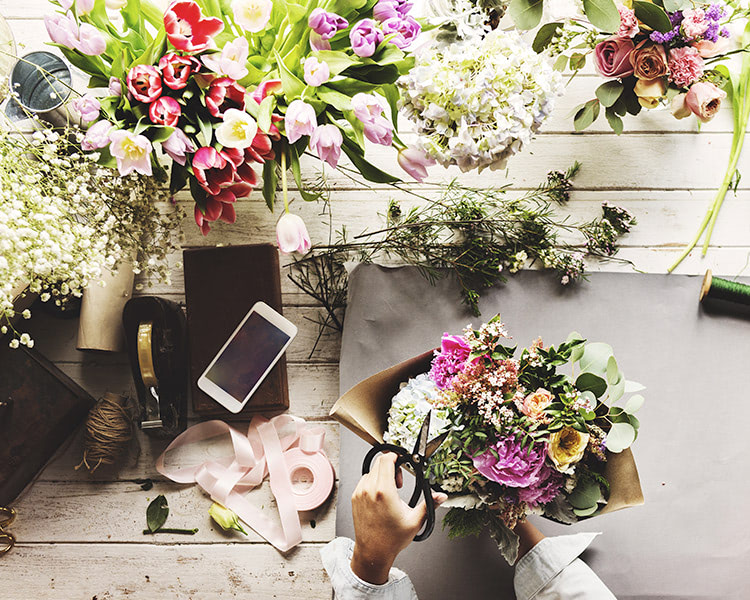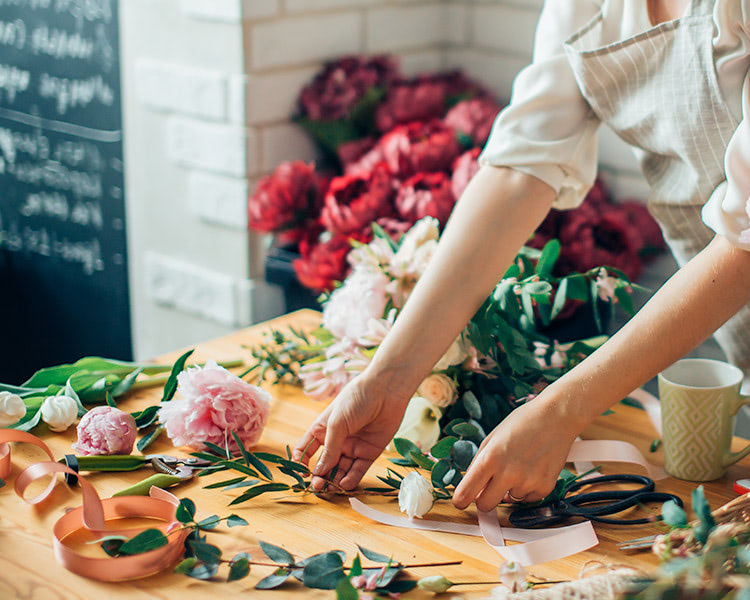 Supports Local Causes
Small businesses donate 250% more to local charities than larger national competitors do. Dollar for dollar, local businesses donate almost 2.5 times per employee to community nonprofits, teams, and events than big box stores do.
Personal Touch
There will be many occasions in your life in which flowers make the perfect gift, and shopping from your local florist establishes a relationship where they get to know your tastes, preferences, and families. The bouquets you get from your neighborhood florist will be a hand-crafted work of art with a personal touch. Your local florist is there to be your florist for life and will always have your needs and satisfaction top of mind.
More Romantic
Giving your significant other a gorgeous, high-quality bouquet of flowers from a local florist is much more romantic than a days-old bouquet with a grocery-store sticker on the wrapping. It shows that you went out of your way to shop at a local florist with premium flowers. Plus, you will end up with an expertly designed custom-made floral arrangement that blows away the generic, homogenous looking supermarket ones.
Better for the Environment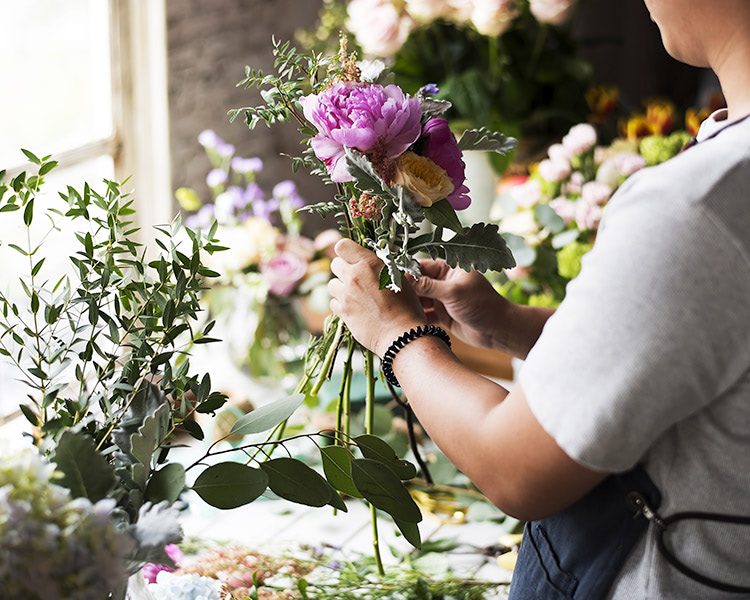 Locally owned florists make more local purchases and support local flower farms requiring less transportation, which cuts down on harmful emissions. Most local florists also practice green floristry with programs in place where they recycle glass vases, conserve water, and source locally.
Creates Local Jobs
Independently-owned businesses create up to 90% of new jobs and are the largest employer nationally. Small businesses provide the most jobs in your community and typically pay better, too. Florists hire local professionals, which supports the local economy.
Better Service
Providing excellent customer service is the driving force of all local businesses. Local florists are owned by your neighbors and friends in the community, and, just like you, they are invested in their community's growth and future. Ordering from a local florist gives you the opportunity to know what you are actually purchasing and who you are purchasing from. Plus, a local florist will work with you for customized arrangements, special occasions, and quick delivery.
Local florists work hard to give consumers memorable and rewarding floral experiences. They like to get to know their customers to best serve your needs and establish themselves as your personal florist. Shopping locally will not only ensure you receive the freshest and best-looking blooms, but doing so also enriches your community and builds relationships.
The FlowerLoft has been providing premium, fresh flowers to the Lima area and beyond for over fifty years. We are a locally-owned business and even though we manage our own fleet of delivery vans and answer our phones 24/7, 365 days a year, we're also going to remember your name.
Note: Make sure the local florist you find has an actual brick-and-mortar shop with an address. Many national companies that pop up at the top of Google sell themselves as a real shop but don't list a physical address, which means they are just order gatherers. Look for an "About Us" section and street address on a florist's website to guarantee they are a real local business.